About the artist:
Brett E. Swanson is an artist who specializes primarily in comic book and cartoon art and dabbles occasionally in fine and abstract art.  Brett lives in Stonington, CT with his wife Terri and 2 dogs.
Brett is a 1991 graduate of the Joe Kubert School of Art.  Brett has published several cartoon strips for local newspapers and national magazines, and exhibits in various art shows and festivals.  He also self-publishes his own line of comic books.  
Why SickPuppyStudios?  Brett's dogs always seem to be hacking, gagging or taking part in eating extremely gross things - "that's one sick puppy", the phrase stuck with him and became the name of his art studio.
To get in touch please email info@sickpuppystudios.com
Visit our Facebook and Instagram pages for recent posts!
https://www.facebook.com/powerkidcomics
https://www.facebook.com/sickpuppystudios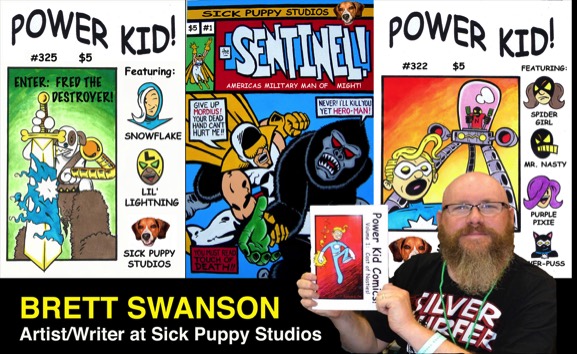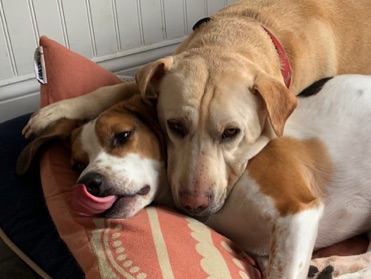 Our Sick Puppies
Dude and Penny